Our Products
Worldwide leader in the export of American automotive parts and accessories to Italia
Customer service and satisfaction is what motivates our highly trained and educated team. With over 40 years in the business, our knowledge of the industry is what sets Express Parts apart from its competitors. We work closely with you to fulfill all your wishes. Let us be your partner for all products you need from North America.
What puts us ahead of the competition...
Experienced Staff
Computerized order processing and tracking
Carrier approved packaging
Hazardous GOODS Certification
Goods consolidated for safe and economical shipment
Non-automotive items also shipped
NO ORDER TOO SMALL – NO ITEM TOO UNUSUAL
We have over 250 suppliers to ensure that your order is filled in a prompt and affordable manner. These companies provide original equipment, aftermarket, performance, discontinued, N.O.S., and used parts.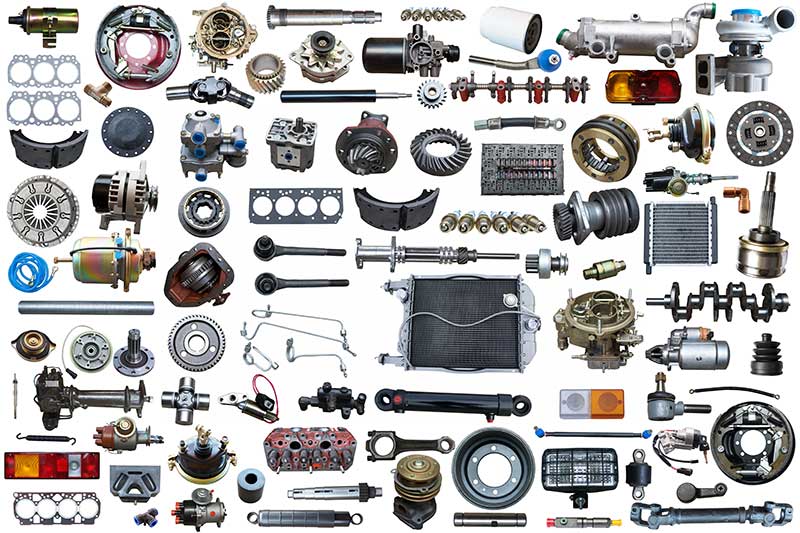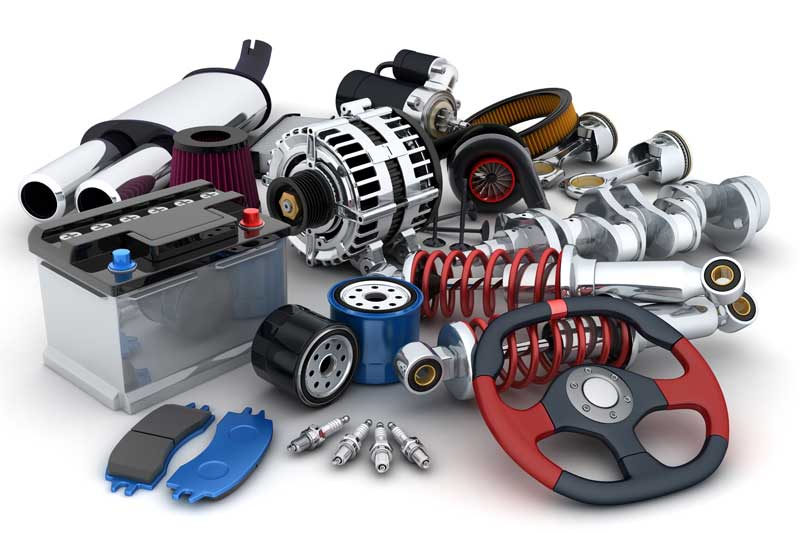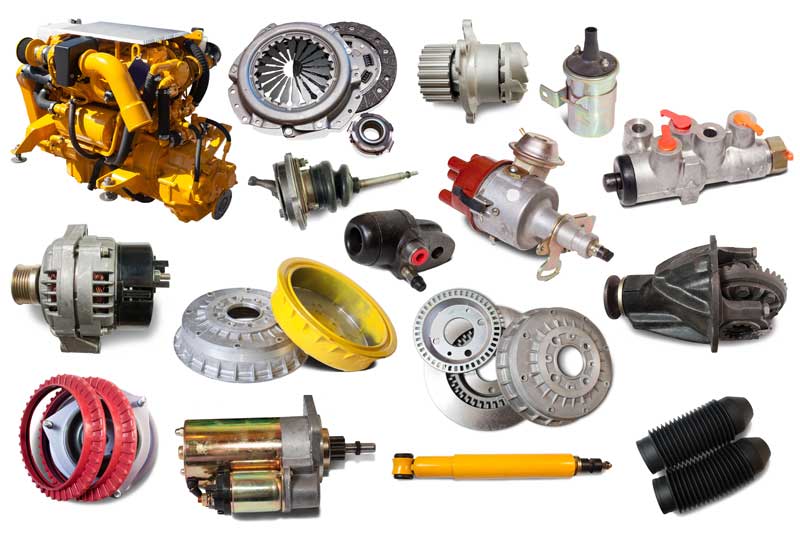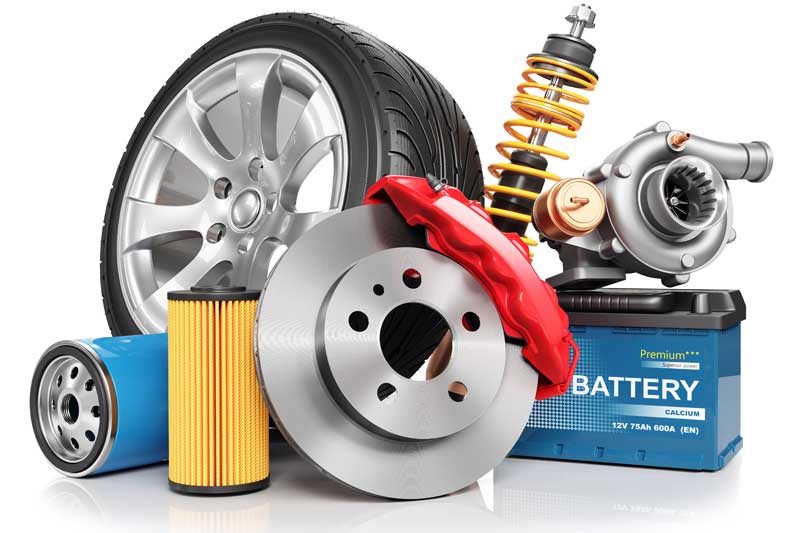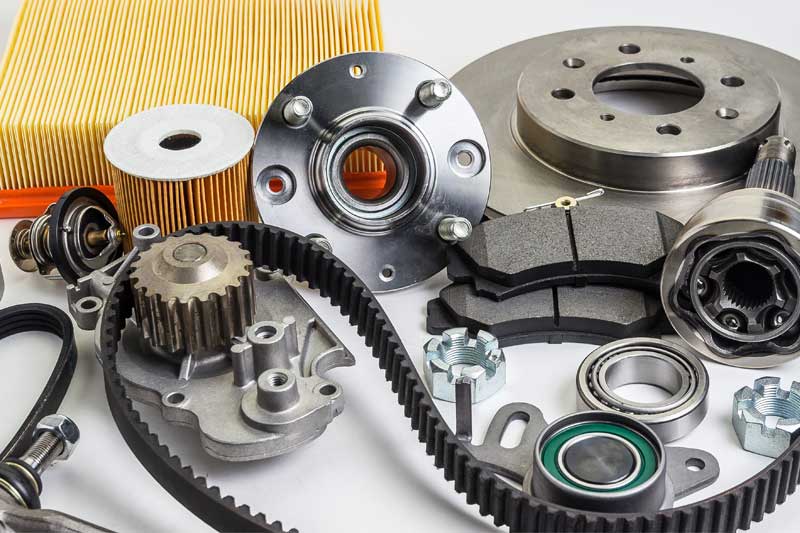 Our Products
The products listed below are just some of the parts/brands we have available. If you don't see what you are looking for, don't hesitate to contact us.
A
A1 Cardone - Rebuilt components
AC Delco - GM Replacement Parts
Airtex - Fuel and Water Pumps
Anchor Industries - Mounts
Anco - Wiper Blades
Autolite - Plugs and Wires
ATP - Transmission Parts
AutoExtra - Multi-Line
---
B
BCA/Bower - Bearings and Seals
Bendix - Brakes
Borg Warner - Clutches
Bosch - Spark Plugs
Bussmann Fuses - Fuses
---
C
Cambro - Rebuilt Calipers
Carter Pumps - Fuel Pumps
Champion Plugs - Spark Plugs
Chilton Book - Manuals
Cloyes - Timing Gears/Belts
Coni Seal - Brake Parts
Corteco - Gaskets
CR Industries - Bearings and Seals
---
D
Dacco - Converters
Dayco - Belts/Hoses/Tensioner
Delco - All Lines
Deka Battery - Batteries
Dorman - Fasteners
Dynagear - Timing Components
---
E
Eastern Industries - Water Pumps
Edelman - Hydraulic Fittings
EGR Remanufactured - Starters/Alternators
---
F
Federal Mogul - Engine Components
Fel Pro Gaskets - Gaskets
Four Seasons - A/C Components
Fram - Filters
---
G
Gabriel - Shock Absorbers
---
H
HP Books - Manuals
Hastings - Filters
Haynes - Repair Manuals
Helm Incorporated - Factory Shop Manuals
Huth - Tubing Benders
Hygrade - Carb Kits
---
I
---
K
---
L
Lisle - Tools
Loctite - Chemicals
LUK Automotive - Clutches
---
M
Maremont - Exhaust Products
Melling - Engine Parts
Monroe - Shcoks
Moog - Suspension
Motormite - Auto solutions
---
N
National Seals - Oil Seals
---
O
---
P
Pioneer Barnes - Engine Components
Plasti-Kote - Paint
Plews - Shop Equipment
Precision - U Joints
Prestone - Chemicals
Purolator - Filters
---
Q
---
R
Raybestos - Brake Components
---
S
Sachs - Shocks/Lift Supports
Safeguard - Pistons
Sealed Power - Engine Components
Sherman - Replacement Panels
Signal Stat - Flashers/Electrical
Snap On - Tools
SK Tool - Tools
Spectra Radiators - Radiators
Standard Motors - Engine Management
Stant Products - Caps and Thermostats
---
T
Transtar Industries - Transmission Kits
Trico - Wiper Blades
Tru-Tech - Ignition Components
Tru Torque - Brake Components
---
U
USA Remanufacturer - Remfg. Components
---
V
Valley - Trailer Hitch
Valvoline - Chemicals
Victor - Gaskets
---
W
Wagner Electric - Lamps
Wagner Friction - Brakes
Walker - Exhaust
Weatherhead - Hydraulic Fittings
Wix - Filters
---
A
A.R.E - Tonneau Covers/ Truck Caps
Accel (Mr. Gasket) - Ignition
American International - Radio Accessories
Autometer - Gauges
---
B
B&M - Shifters/ Racing, Transmission Parts
Baer - Brake Systems
Bedrug - Truck/Van Rugs
Bestop - Tops/Tire & Seat Covers
Bushwacker - Fender/Panel Flares
---
C
Centerline - Aluminum Wheels
Competition Cams - Cams/Lifters/Springs
Crager Industries - Wheels
Crane Cams - Valve Train
---
D
DeeZe - Rails/Running Boards Tool Boxes
Design Engineering - Exhaust Wrap
Draw Tite - Hitches
Dynomax - Exhaust Systems
---
E
Earl's - Gaskets/Hoses/Fittings
Ecklers Corvette - Corvette Parts
Edelbrock - Manifolds
Energy Suspension - Suspensions
---
F
Flaming River - Steering Components
Flowmaster - Performance Exhaust
Ford Motorsport - Ford High Performance
---
G
GM Performance - Performance Parts
Mr. Gasket Company - Performance Parts
Gibson Exhaust - Truck Exhaust Systems
Go Industries - Stainless Steel Truck Accessories
Grote - Lamps/Lighting
GT Styling - Headlight Covers
---
H
Harwood - Fiberglass Body Parts
Hays Clutch - Racing Clutches
Hedman Headers - Headers/Mufflers
Highland/Groboski - Liners/Racks/Guards
Hooker - Headers
Holley Performance - Carburetors and Components
---
J
Jet Chips - Computer Chips
---
K
KC Hilites - Lights and Covers
K&N Filters - Performance Filters
Keystone Wheels - Aluminum/Steel Wheels
---
L
Lakewood - Shocks/Suspension
Lund - Liners/Boards/Shields
---
M
Mallory - Ignition Systems
McGuard - Lug Nuts/Wheel Locks
Mickey Thompson Tires - Racing Tires/Wheels
Milodon Engineering - Engine Components
Mopar Performance - Chrysler Hi-Performance Parts
Moroso Performance - Performance Parts
---
N
NGK - Spark Plugs & Wires
NOS - Nitrous Oxide Systems
---
O
Owens - Fiberglass Running Boards
Offenhauser Sales - Intake Manifolds
---
P
PIAA - Driving/Fog Lights
Putco - Grills/Caps/Rails
---
R
Rally - Lights/Covers/Mirrors
Richmond Gear - Ring & Pinion Kits
---
S
Skyjacker - Suspension Lift Kits
Smittybilt - Bumpers/Push Bars
Steel Horse - Trucks/SUV Accessories
Superchips - Power Programmers
---
T
TD Performance - Performance Parts
Trans-Dapt - Chrome Accessories
Trans Go - Performance Transmission Parts
---
U
Ultra Wheel - 1-2 Piece Aluminum Wheels
---
V
Venolia Pistons - Custom Pistons
Ventshade - Shields/Covers Deflectors
---
W
Weathergaurd - Tool Box/Ladder Racks
Weaver Brothers - Oil Pumps
Weiand - Blowers/Manifolds/Superchargers
Weld Racing - Custom Wheels
Wiseco - Pistons
---